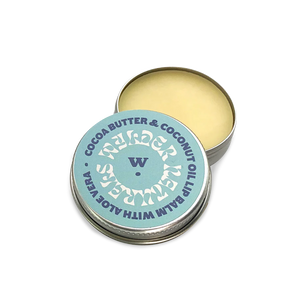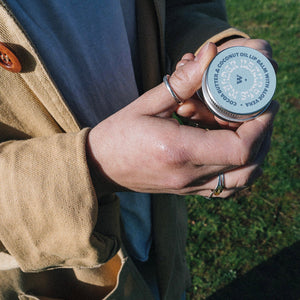 Our unscented lip balm is specially formulated to provide gentle and nourishing care for your lips. Made with quality, all-natural ingredients including cocoa butter, coconut oil, vegan wax, aloe vera, and vitamin E, this balm nourishes your and offers protection against dryness and chapping.

The cocoa butter and coconut oil work together to provide intense hydration, while the vegan wax forms a protective barrier that locks in moisture and shields your lips from environmental stressors. 
Aloe vera and vitamin E further nourish and soothe your lips, leaving them soft, supple, and healthy-looking. Free from harsh chemicals and artificial fragrances, this unscented lip balm is perfect for those with sensitive skin or those who prefer fragrance-free products.
Ingredients 
Sodium Shea Butterate (Shea Butter), Sodium Cocoate (Coconut Oil), Candelilla Cera (Wax), Vitamin E, Aloe Concentrate (Aloe Barbadensis Leaf Juice, Sodium Benzoate, Potassium Sorbate, Citric Acid).