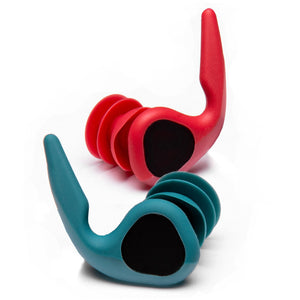 SurfEars, earplugs that let sound in and keep water out. They come with changeable parts in different sizes that allow you to customize them for your ears in order to find a comfortable and secure fit. Suitable for surfing, swimming, white water kayaking, diving, wake boarding  and other water activities.
One Pair of SurfEars, pre assembled with medium gels, large wings and an adjustable leash

6 sealing gels, 2x size large, 2x size small, 2x size x-small

Two support wings, size small

An awesome storage case to keep them safe.