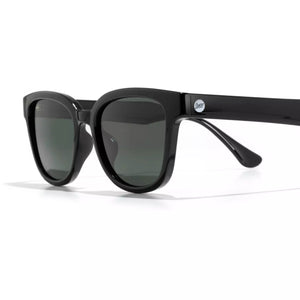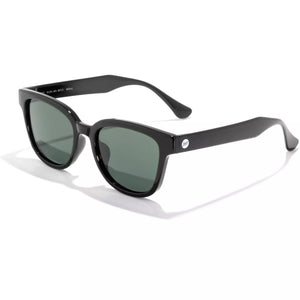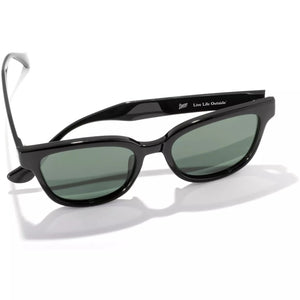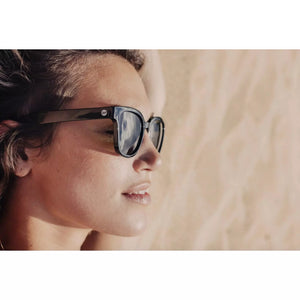 A reflection of Sunski's bold exploration into the world of colour and pattern, the Miho is designed to be an exciting addition to your sunglass collection. (And dare we say, perhaps even become your BAE sunglasses?) With eye catching colourway and lens pairings inspired by nature, the Miho will shine wherever you wear it –from the beach to brunch and besides. The Miho's timeless shape is balanced with curved lines and attention to detail, from the perfectly proportioned fit to its sustainable, ultralight materials.
All Sunski's sunglasses are made from SuperLight, Sunski's very own recycled plastic resin saved from a US landfill. Strong, flexible, and lighter than any other material. Plus all Sunski's polarized lenses are precision-made for a crisp, clear-eyed view of the world, the brand are optics experts.
Core Features:
Polarized Lenses
Recycled Frames
Lifetime Warranty
Plastic Free Packaging
All Day Comfortable Fit
Design & Fit:
The Miho is a medium sized frame with a curved lines and an elevated browline to create a timeless style.
Wrap & Angle: Low
Temple Width: 138.9mm
Bridge Width: 19.4mm
Lens Width: 49.5mm
Lens Specs:
All Miho lenses are polarized, block 100% UVA/UVB/UV400 wavelengths and pass the FDA basic impact test.
Forest: Non-mirrored, Green tint, 11% VLT, Base 4 curve
Terra Fade: Fade, Amber tint, 10% VLT, Base 4 curve
Sepia: Non-mirrored, Amber tint, 14% VLT, Base 4 curve
Amber: Non-mirrored, Amber tint, 15% VLT, Base 4 curve