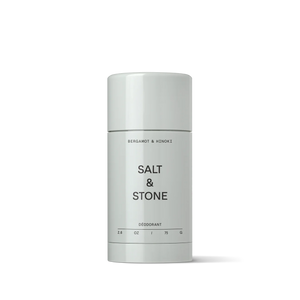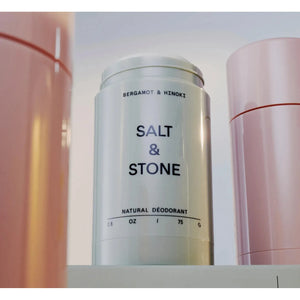 An extra strength natural deodorant formulated for 24 hour protection. Seaweed extracts & hyaluronic acid moisturize the skin while probiotics help neutralise odour. Made without aluminium, alcohol, parabens and phthalates.
2.6 OZ / 75 G
Sunlight sparkles on softly rolling waves. A deep breath. Awaken. Energise. Lift. Plunge into depths of eucalyptus and orange blossom, earthy vetiver and amber, warm and lingering. Crisp bergamot and sharp grapefruit punctuate—a fresh start, a new day.



Fragrance notes:


Top — Italian Bergamot, Grapefruit
Middle — Hinoki, Vetiver
Base — Eucalyptus, Amber, Orange Blossom
KEY INGREDIENTS
Probiotics — Natural ferments to balance skin's microbiome for a healthy level of bacteria, often unbalanced by excessive sweating and activity. 
Spirulina — An antioxidant-rich ingredient that soothes and regenerates irritated skin exposed to the elements.
Hyaluronic Acid — A hydrating, water-loving molecule known for its capacity to attract and hold onto 1000x its weight in moisture.
Antioxidants — Naturally anti-inflammatory, a strong shield against free radicals and premature aging. Keeps skin feeling soothed.
Shop the full Salt & Stone Collection here at Hiatus: SALT & STONE