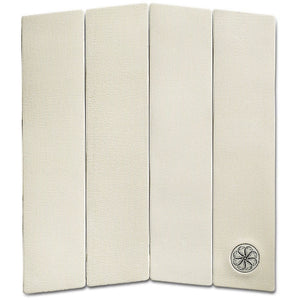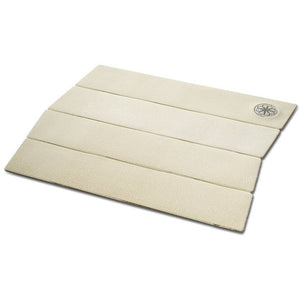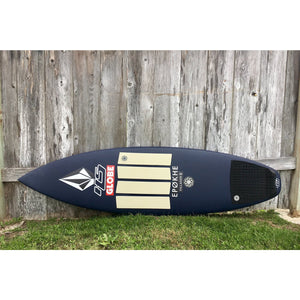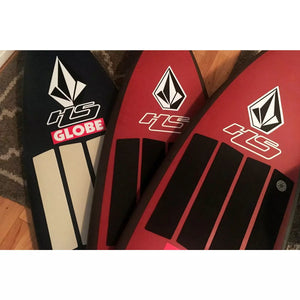 Super stylish and comfortable front deck traction pad for your surfboard from Octopus. Made entirely from the brand's Corduroy Grip™; this provides strong side to side traction, preventing the foot from slipping, while allowing repositioning forward and back with more ease. 4 piece so it can be custom fit to preferred width. As used by the Octopus team as seen in some of our their most inspiring edits.
Octopus make technically excellent, stylised surf accessories and essentials smattered with an air of subterfuge under their 'The Largest Surf Company in The World' banner. They're team includes some of our favourite contemporaries such as Mikey February, Chippa Wilson, Harry Bryant, Dion Agius, Dylan Graves, Nate Tyler, Brendon Gibbens, Ian Crane and more.
Corduroy Grip™ Pattern
4 Piece Front Deck Traction Pad
Dimensions: 12.8" x 14.5"
3mm Thickness Throughout
Octopus Inlayed Logo Badge
Style ref: OGR002FD1
Shop the full Octopus Surf collection here at Hiatus: 
OCTOPUS