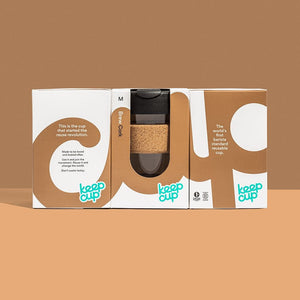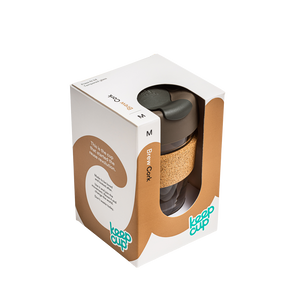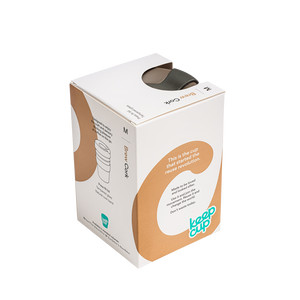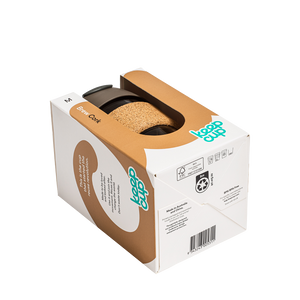 Limited edition collaboration supporting the work of the Sea Shepherd charity. Sea Shepherd actively protect the cetaceans of the world's oceans, directly putting themselves at great risk in doing so. Meaning we can all enjoy a future with these wonderful creatures.
KeepCup's classic 'Brew' portable and re-useable coffee cup, with added natural cork band for attractive grip. It is made from tempered glass for endurance and is a 12oz capacity for your favourite coffee.
Press fit lid, lovely to drink from lid on or off.
Natural cork band.
Durable tempered glass.
Drafted vessel for easy pour.
Designed to enjoy the craft and sensory drinking pleasure of coffee on the go.