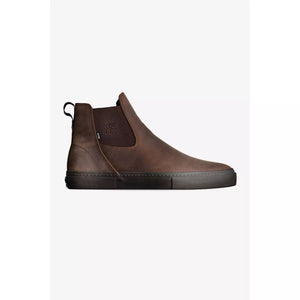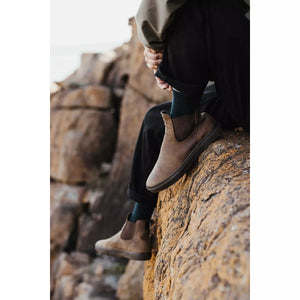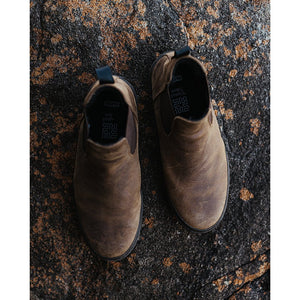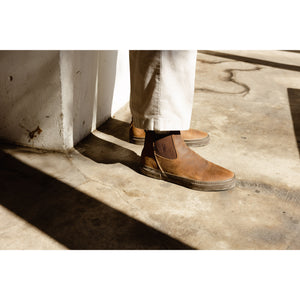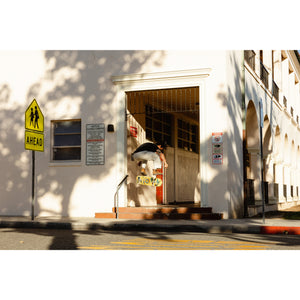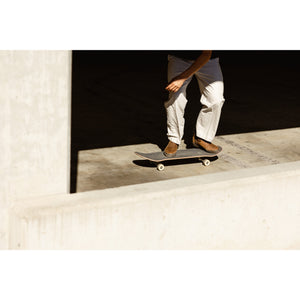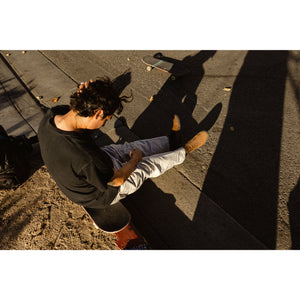 The Wasted Talent Dover II in Dark Brown F is an evolution of the popular Dover, inspired by the classic Aussie Chelsea boot. This vulcanised slip-on is now an inch taller with heel pod for improved fit and comfort. Designed for skateboarding, the Dover II features Globe's Shockbed™ insole for impact control Super-V™ out-soles for enhanced grip and board feel. Stretch elastic gore allows for easy slip-on entry. Made from full grain "Crazy Horse" cowhide leather.
A subtle lesson in understatement
"Over a few evening drinks with our friends at Globe in London or Paris, but it could have been Barcelona. It was discussed how we yearned for a shoe that could be worn effortlessly from the early morning surf checks all the way through to when the sun dips and the evening lights begin to twinkle as we dance to the beat of the metropolitan drum. Enter the conception of a collab – born from a marriage led by minimalism. Featuring our favourite Globe Shoe, the Dover - a low slung boot constructed in horse-bit leather for durability and looking oh so much better when worn in. Taking you from beachside in Portugal to the pavements of London with unparalleled steeze, a modern take on the Chelsea boot"
Stretch Elastic Gore  
Inspired by the classic Aussie Chelsea Boot, the full grain leather upper features stretch elastic gore for easy slip-on entry. "Taking you from the beachside in Portugal to the pavements of London with unparalled steeze"
Shockbed™ Insole
Globe's polyurethane Shockbed™ insole footbed provides superior rebound protection and impact control for the life of the shoe.
Flex, Durability, Board Feel
The Super V vulcanized sole pattern has been designed with grip, smooth flex, and long wearing durability in mind. Globe's S-Trac lug pattern and additional material thickness in the toe and heel ensure long wear and excellent grip.