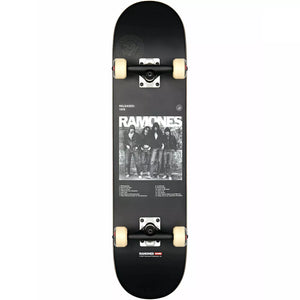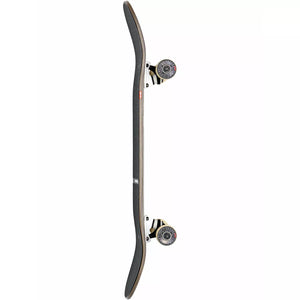 The G2 Ramones colorway Ramones is a 7.75". It is part of our Album Series Completes. Featured art and aesthetic details on the best complete money can buy. It is made of Resin-7 hard rock maple with a Full concave. It features 5.0" Tensor Alloys with hollow kingpins with 53mm 101a wheels. It comes with split black griptape.
MATERIALS

• 7.75" x 31.6" x 13.8"WB


• Resin-7 hard rock maple

• 5.0" Tensor alloy trucks with hollow kingpins

• Globe Abec-7 bearings

• 53mm 101a wheels
REGROWTH:
In order to off-set the timber they use to construct they're skateboards, Globe's goal is to engage in forestry efforts that replace far more than they consume.
To that effect, they have partnered with the National Forest Foundation (NFF) in the US to donate to their tree-planting program. Globe's yearly donations to the NFF help plant more than three times the amount of trees they harvest annually in making their skateboards.