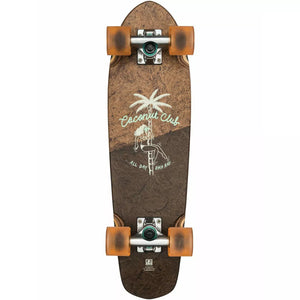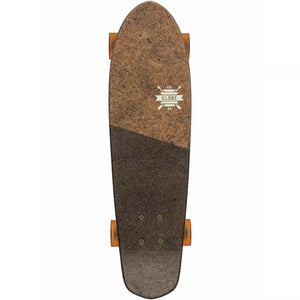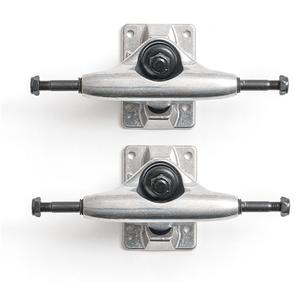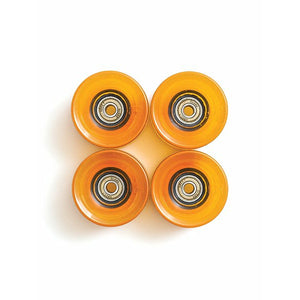 The GLOBE Blazer cruiser board in colour Coconut / Black is a wooden diamond-tail cruiser with soft conical wheels. This cruiser features a coconut and maple base with a mellow concave with kick tail. This Globe cruiser has 4.25" Tensor Alloy trucks and 62mm 78a wheels. The top deck is a Clear broadcast grip, taking inspiration from the look of waxed surfboards and also allowing the top sheet graphic to come through.
26" x 7.25" x 13.75"WB | Mellow concave with kick tail | 4.25" Tensor alloy trucks 
• 26" x 7.25" x 13.75"WB
• Coconut Construction
• 4.25" Tensor alloy trucks 
• Globe Abec-7 bearings
• 62mm 78a Conical Cruiser wheels
#10525125-COCOBLK
Featured Construction:
A completely maple-less construction using more renewable resources. This series of Blazers features up-cycled coconut husk which is a waste stream product, and 100% sustainably sourced bamboo core which grows at the rate of 40:1 over Canadian hard rock maple. Globe have also stripped back the overall number of processes used to make them, lowering the overall impact the boards will make on our environment.
Coconut Construction
The natural coconut fibers found on these boards allow us to use less maple wood for an eco-friendly deck that leaves a smaller carbon footprint. Coconuts are readily available, the husk requires minimal processing and they come from self-sustaining crops.
Tensor Alloy Standard Trucks
Made in premium aluminium and magnesium to produce the best quality skateboard truck on the market. All Tensor trucks feature Grade-8 kingpins and high-rebound urethane bushings. And they're guaranteed for life.
Soft, Conical Cruiser Wheels
Conical cruiser wheels feature stoneground for traction from the first push, making it ideal for cruising and carving on any surface. Standard on every complete, GLOBE Abec-7 bearings spin faster and longer which means less effort and faster.
Regrowth
As one of the world's leading makers of premium skateboards, Globe use a significant amount of wood in their production. In order to off-set the timber they use to construct, they have partnered with the National Forest Foundation (NFF) in the US to donate to their tree-planting program. Globe's yearly donations to the NFF help plant more than three times the amount of trees the brand harvest annually in making their skateboards.