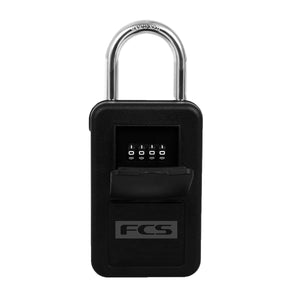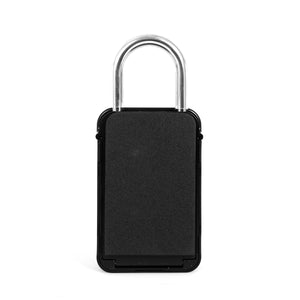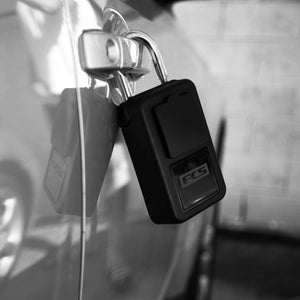 The FCS 'Keylock' is a Surfer's Combination Lock Key Safe, a secure combination lock with proximity key blocker. Perfect for use at the beach by any ocean users, surf, sup or any other.
Overview
The FCS KeyLock is a weather protected combination lock that attaches to a number of points on your car. With up to 10000 combinations, it secures your keys or anything else you can fit inside so you can surf, swim or run freely.
Features
Hardened steel shackle coated in soft plastic.
Weather protected combination lock with 10000 possible combinations.
Foam backed body to avoid scratches on your car. Includes proximity key blocker.
* PLEASE NOTE: This is a brilliant product but neither Hiatus nor FCS can bare any responsibility for loss, theft or damage of keys. This is the key owner's responsibility.