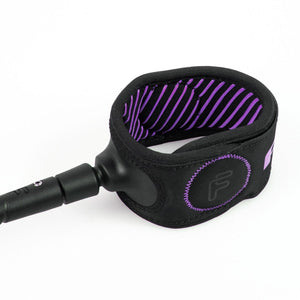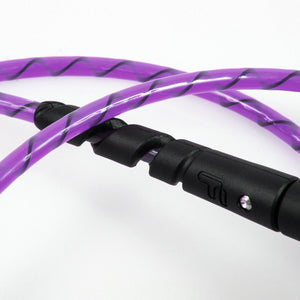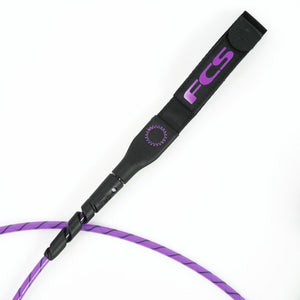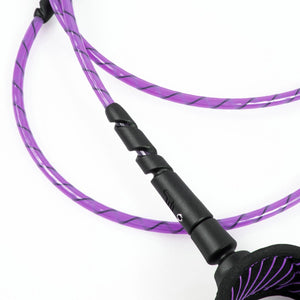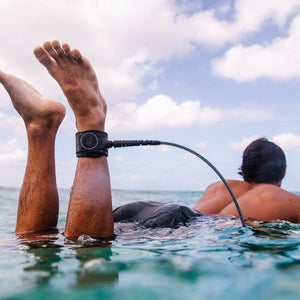 The brilliant FCS Freedom Helix surf leash technology creates the perfect blend of weightlessness, strength and sustainability in a surfboard leash that's way out ahead in terms of performance and exploring more sustainable options...even down to the packaging.
Featuring a cord made from natural bio-resin, the Helix ups the performance levels by being lighter and faster than anything you've experienced on your leg before.
New FCS Helix Cord
Naturally sourced, corn-based Bio-Resin construction results in a lighter & stronger cord.
Inner Helix straightens under load to absorb shock & amplify strength.
Helix's textured cord surface creates smoother water flow resulting in less drag.
Lightweight Cuff
Silicone Grip Print - Reduces slipping around ankle.
2mm Neoprene Padding - Thin, light and comfortable.
Low Profile Moulded Velcro - Stronger & more reliable.
Moulded Pull-tab - New finger grip designed for quick release.
Strong Connections
Helix Overmold - Maximises strength while providing stretch when strained.
Reinforced Horn - Elongated & comfortable horn reduces back foot tangling.
Slim Railsaver - Made with Hypalon and moulded velcro for extra strength
Titanium Swivels - Super durable, light & corrosion resistant.
Features
Cord Thickness: 5mm.
Leash Length: 6 ft
Specifically made for waves under 4 ft.