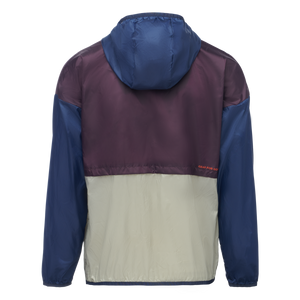 The Teca from Cotopaxi is a highly packable, weather resistant layer that's ideal for windy ridge hikes, breezy bike rides, and minimalist travels. This season, Cotopaxi have streamlined the design and created men's and women's versions for improved fit. They have also upgraded the fabric for next-to-skin smoothness and added a zip pocket to boost in-movement comfort.
Cotopaxi take high-quality, remnant fabric originally produced for another purpose to create their repurposed products. Each one keeps fabric out of the landfill, instead putting eco-conscious gear in the hands of adventurers like you.
As a brand Cotopaxi brand believe that impact starts with how they operate. That means taking ethics into account during every phase of a product's lifecycle-from its design to its manufacture and sale. Funky; sustainable; treating those who sew their products with respect. Each one of the factories agrees to a rigorous code of conduct, completes an audit or relevant certification, and agrees to help promote fair labour practices.