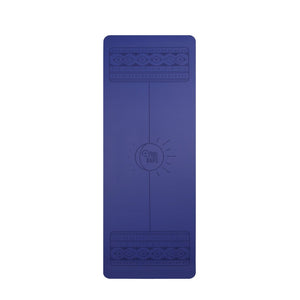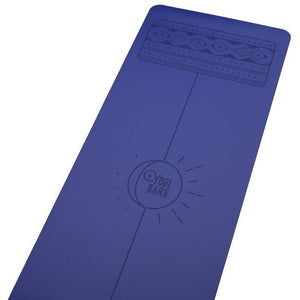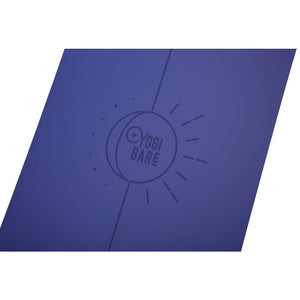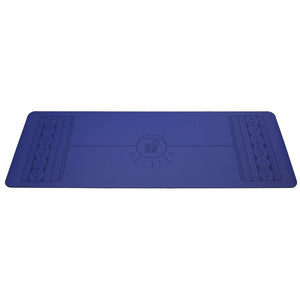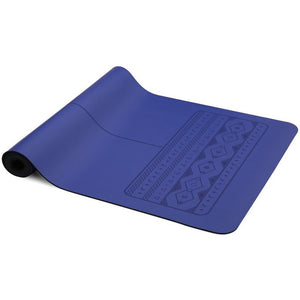 Lunar Paws is Yogi Bare's love letter to the Ocean, the moon and all that we are. Just as the moon moves through cycles and the ocean moves through waves, Yogi Bare created Lunar Paws to be there to support you; whatever your cycle, whatever your wave, however you move. They believe that everything you need is already within you. 
Etched into the mat are tiny mountains and hidden symbols waiting to be discovered through your practice.  Inhale. Exhale. Come back.
Infamous Grip, Naturally. It wouldn't be Yogi Bare without it.

Crafted from sustainable rubber, the Yogi Bare Lunar Paws offers the optimal high performance yoga mat experience, no matter what waves life sends your way. 

Dimensions: 180cm x 66cm - slightly longer and wider than your average yoga mat giving you more room to play. 

A 4mm thickness provides a stable yet supportive surface to protect your joints. 

Weight 2.5kg. 

With The Moon As Your Guide. Create your own flow.
Donation to Sea Shepherd

Ocean inspired design meets positive action as proceeds from sales of Lunar Paws go towards helping marine conservation society, Sea Shepherd, in directly cleaning up our oceans in order to conserve and protect ecosystems and species. With unparalleled grip and support, this crafted biodegradable natural-rubber yoga mat is beautifully laser etched with a lunar design so you can guide your flow just as the moon guides the tides. From manufacturing to packaging, this mat is fully considered to support the environment around us.
Yogi Bare paws mats are created from a sustainable natural rubber base and PU upper layer. Bonded by heat means they avoid nasty glues and a laser engraved design keeps away toxic inks.
The base of the mats are biodegradable should they enter landfill. 
The packaging is recyclable. 
Accessible pricing on eco conscious Yoga equipment means they aren't just for planet, they are for people.