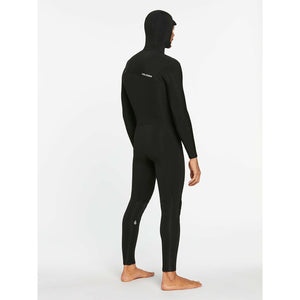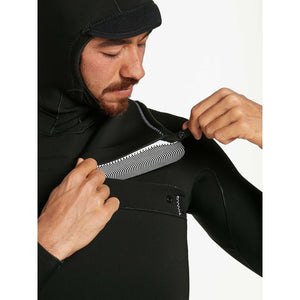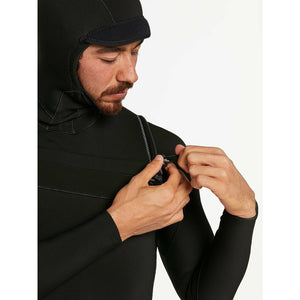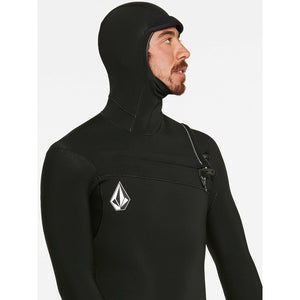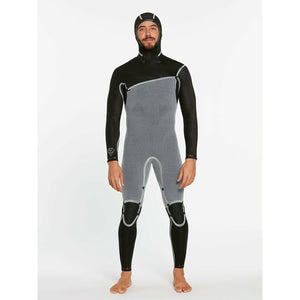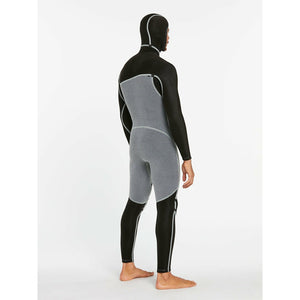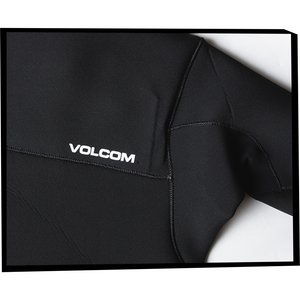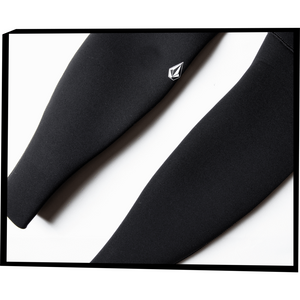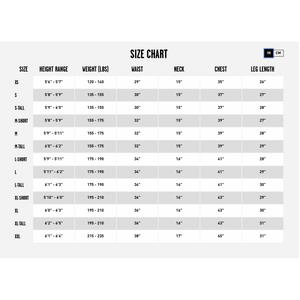 The Volcom 'Modulator' Premium Hooded Wetsuit is the perfect winter wetsuit. Coming in 5mm body, 4mm lower legs and 3mm it has the insulation where you need it for winter warmth while balancing this with flexibility and free range of movement. This Volcom wetsuit's technical, toasty internal rapid-dry thermal lining technically pushes it's performance to even greater warmth. While the chest zip entry is placed to create the greatest barrier to water entry, keeping you dry and at the same time this placement is best for retaining the flexibility of the suit. Win win. Volcom's surf team have tested and help develop the range in the harshest of winter conditions. It features an internal rapid-dry thermal lining for ultimate warmth and comfort. The ergonomic hood features 2.5mm thick neoprene for warmth and flexibility.
The entire Volcom Hooded Wetsuit is made from their highest grade limestone-based neoprene, which as well as being a superior performing neoprene is also more environmentally friendly than traditional petrochemical based neoprenes. Eco elements included are solvent free water-based glue and Eco Carbon Black neoprene.
In addition to all the above listed structure; all seams are glued, internally taped and blind stitched to maximise strength and seal. Helping to further elevate the warmth of this wetsuit. The 5mm and 4mm panelling has a generous thickness meaning that this wetsuit offers ultimate warmth in the sea through the winter months whatever storm might come.
Style Number: A9532206
Features :

Highest grade, 4-way stretch, limestone-based neoprene
Quick-dry thermal lining in critical areas
Glued, taped and blind stitched seams
100% internally taped
Chest zip closure with YKK metal zip pull
Adjustable ergonomic hood and visor
Sealed cuffs on wrists and ankles
Internal key loop
Durable 4-way stretch stone knee pads
Chest panel shock cord to keep the fit snug
Water based solvent free Aqua X Glue
Eco Carbon Black Neoprene
Infused oyster powder limestone neoprene
Doped-dyed yarn
Model Info: Volcom Team Rider Yago Dora is wearing a size Medium. He is 5'10" (178 cm) and is 171 lbs (78 kg).