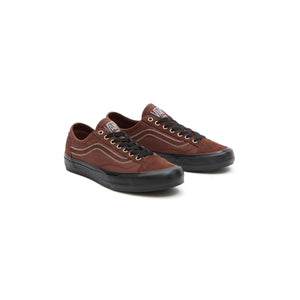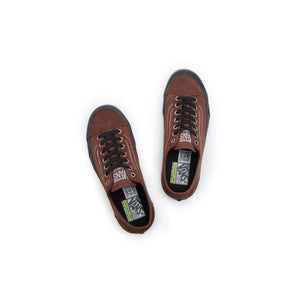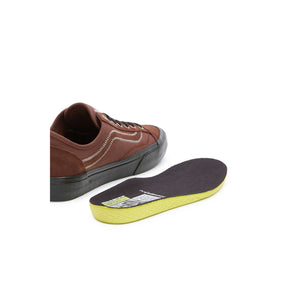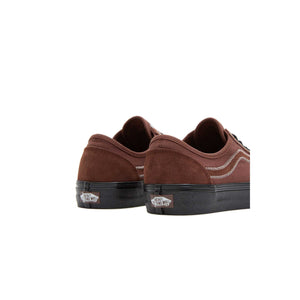 Surfing's romance is not found solely in the act of riding a wave, but in experiencing the communities that surround it. Michael February's journey of self-discovery in the water is a direct result of the inspiration he finds on land. Inspired by surfing's connection to art, music, and culture, this timeless Vans collection highlights the beauty you can find when you look beyond the surf break.
For this season, Mikey's collection is characterised by an assortment of footwear and apparel that harmoniously blends innovation, functionality, and sustainable materials. Featuring uppers made from organic cotton canvas and suede, an outsole that uses natural rubber, and a biobased foam footbed for comfort you can feel good about, the Style 36 Decon VR3 SF x Mikey February sets the scene for a capsule that is as tethered to purpose as it is to Mikey's core values and unique sense of style.

The Vans team has set ambitious sustainability goals. Big or small, all of their efforts add up to positive change. To earn the VR3 Checkerboard globe logo, at least 30% of the product must be made up of one or a combination of recycled, renewable, and/or regenerative materials.

PRODUCT FEATURES:
• VANS X MICHAEL FEBRUARY SIGNATURE COLLECTION
• UPPER MATERIAL: Made with suede and canvas from 100% US cotton from farmers using agricultural practices that can help improve a soil's ability to absorb carbon. Vans leather products support responsible manufacturing via the Leather Working Group.
• FOOTBED: The new Vans VR3Cush™ footbed is made using at least 25% biobased EVA foam partially derived from plants per the ASTM D6866-16 testing standard.
• OUTSOLE: All of the rubber used to make this Vans VR3Waffle™ outsole (60% of the compound) is responsibly sourced natural rubber obtained from sources that follow proven sustainable practices with the intention of reducing impacts on the planet. This natural rubber compound was developed and engineered to maintain the grip and durability Vans is known for (since 66).
Composition: 
SUEDE, CANVAS