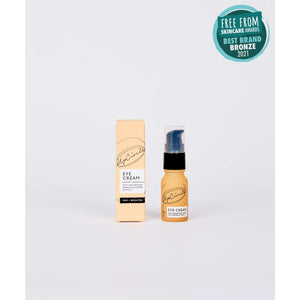 A gentle eye cream to brighten, refresh and renew, reducing the appearance of dark circles and fine lines.
Housed in a frosted glass bottle, plastic pump nozzle and cardboard outer box.
Reused, repurposed, reloved: This eye cream is made with coffee oil extracted from repurposed grounds and anti-inflammatory maple bark extract, a by-product of the wood industry.