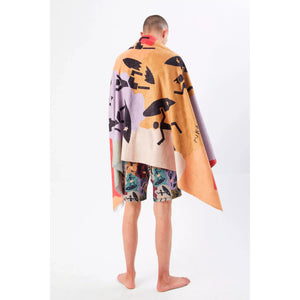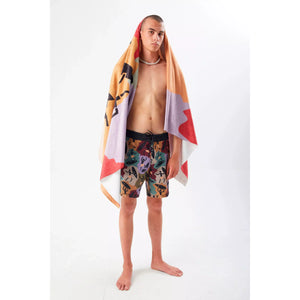 IT'S PUMPING | And We Go into a Frenzy
When the surf is pumping, there's a feeling that lures us in. Trying to explain it is quite complicated. It is intoxicatingly wild, totally different for each surfer, and undeniably there. The anticipation starts building up when you see the waves. When the conditions are really good, there's something that drives us mad. We can feel the adrenaline pouring out of our ears! Literally!
This is what the Pukas collection 'It's Pumping' is all about. The explosion of feelings that convey the surfing anticipation, the party, the fears, the excitement, the spiritual or religious moment, or whatever you want to call it. No escape from it. It is something intimate, personal, and raw.
With a nostalgic touch even, this collection wants to represent that magical moment of frenzy. Pukas have chosen that rocking surfing era when surfers had a special, strong, and unique character and vibe. The 90s were times full of these strong characters and elements. They've picked up the ones that represent surfing ecstasy.
Bliss is Served!
Dimensions: 102 x 168 cm