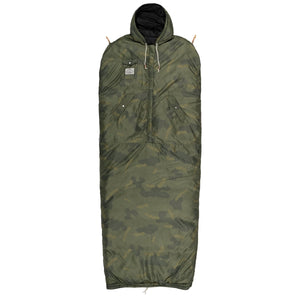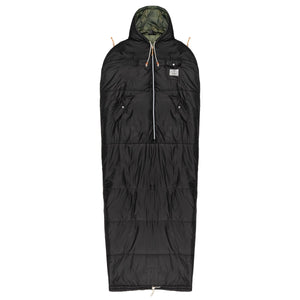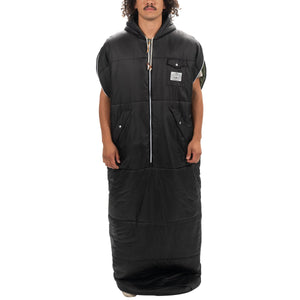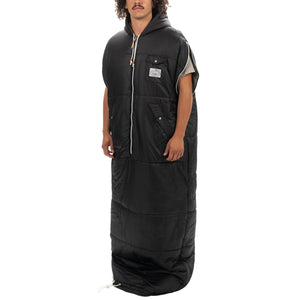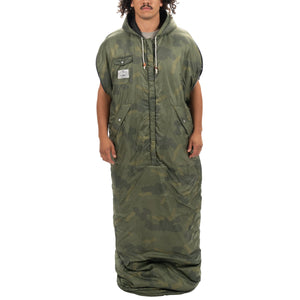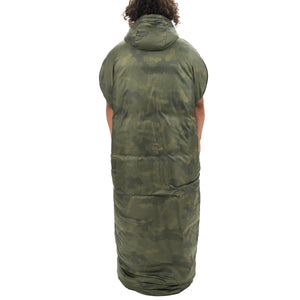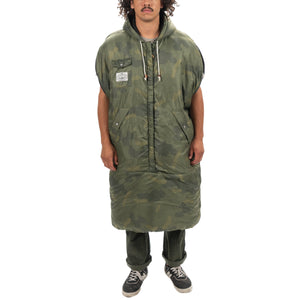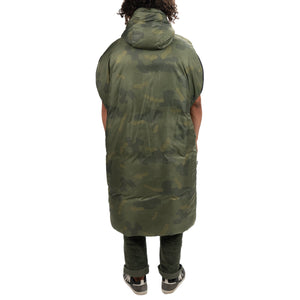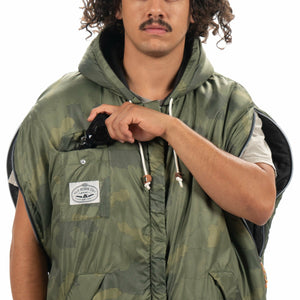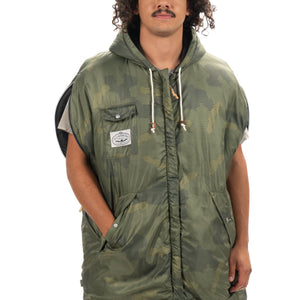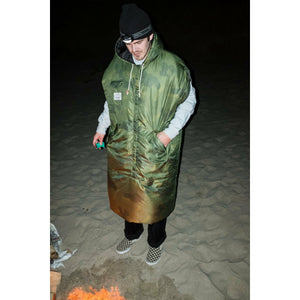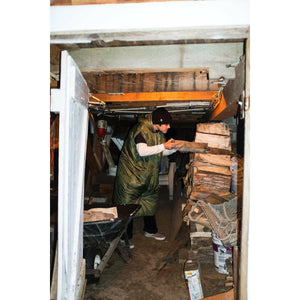 The Poler Napsack is one of the best examples of human innovation since sliced bread. Crossing the boundaries between drycoat and sleeping bag. It has zippers at the shoulders, so you can stick your arms out, and a cinch at the bottom, so that you can open it up and stick your legs out. Hike it up to your waist, cinch it, and wear it like a puffy coat around the campfire, and then crawl right back into your tent without ever having to leave the warmth of this Poler sleeping bag. Perfect for summer trips, couch surfing, music festivals, jumping into after snowboarding, surfing or any other activity that brings your core temp down. It's not too hot for inside and is awesome for wearing around the house in the winter.
Features
Original Poler Design and Graphics
Fully Reversible
Crosses the boundary between Drycoat and Sleeping Bag
Sleep, Lounge, and Walk modes.
Zippered shoulders allow the free use of your arms in Lounge mode.
Drawcord bottom can be cinched shut for Sleep mode.
Cinch drawcord at waist for Walk mode.
Soft Ripstop Nylon Exterior
Thermastuff synthetic insulation
Handwarmer pockets and 4"x 5" accessory pockets on each side.
18" x 8" stuffsack included
2-2.5 lbs 
Sizing:
The Napsack from Poler can be worn in many ways. How you plan to wear it will influence your sizing decision. If you want to sleep in the Napsack with the bottom cinched closed and you are within 3 inches of the upper limit of the recommended height, Poler recommend you size up so that you have a comfortable amount of space for your feet. To walk around or lounge in a Napsack simply cinch the bottom of the Napsack around your waist and fold the extra material over.
Small/Extra Small - Fits up to 5' 0" tall.
Medium - Fits up to 5' 8" tall.
Large - Fits up to 6' 3" tall.
Extra Large - Fits up to 6' 8" tall.