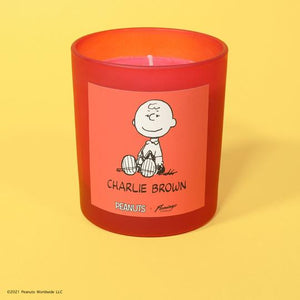 Introducing Peanuts x Flamingo Candles.
Flamingo Candles have teamed up with Peanuts to create a candle collection inspired by nostalgia, friendship and laughter. In celebration of the 70th anniversary of the iconic characters created by Charles M. Schulz, our colour popping candle collection features Classic Peanuts graphics teamed up with bright character jars, delicious fragrances, colourful scent shapes and statement comic strip tins. Good grief!
Bright red frosted jar candle with Charlie Brown cartoon. Hand-poured with 100% soy wax. Scented with Popcorn, a sweet fragrance with notes of caramel, vanilla and popcorn.
Burn time: up to 45 hours
Wax weight: 200g
Total weight: 400g