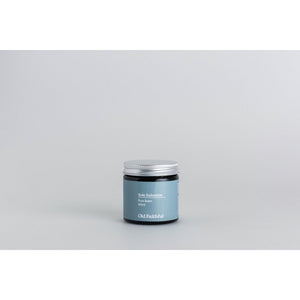 - Rich & Moisturising Natural Foot Balm

- Highly Anti-Inflammatory

- Excellent Therapy for Tired, Sore Feet

- Helps stimulate Circulation

Sole Salvation Foot Balm

Your feet work hard for you. They support & carry you all day long. They probably deserve some love. Our Sole Salvation, foot balm will supply just that. It will help to keep your feet in great shape. Night after night, it will nourish, soothe & protect.

Rich & nourishing oils of Coconut, Avocado, Mango Shea will make your feet feel better again. The anti-inflammatory action of German Chamomile and Calendula will soothe and repair.



If you have lots of excess dry, hard skin it is best to scrub your feet in a hot bath with a pumice or foot scrub to remove as much of the excess dry skin as possible, before applying foot balm.