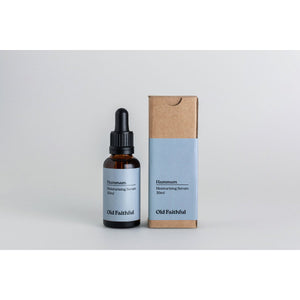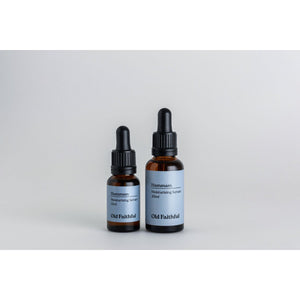 Hammam Moisturising Serum
Hammam Moisturising serum is created from organic & unrefined oils of Argan, Rosehip, Jojoba & Macadamia. This blend of oils creates a light serum that absorbs quickly whilst delivering a host of therapeutic properties. Anti-aging, skin brightening and moisturising, Hammam can suit all skin types but is especially good for combination skin.

Essential oils of Neroli & Bergamot boosts & revitalises complexion while helping to rebuild more healthy skin cells.

Sandalwood & Cedarwood conditions & cools your skin whilst rebalancing complexion and promoting skin softness.

The popular scent of Hammam can be described as Woody, fresh & slightly peppery.

Discover the Anti-aging & cell rejuvenating powers of nature with Hammam Moisturising Serum.
Experience The Hammam
In Marrakech, the hot air smells of bitter orange. The sky seems bluer. The people move more slowly. The city welcomes you and you get lost in the backstreets.
And there you stumble upon the hammam. It's a place wear you go to get clean and to relax with friends.
But more than that. The hammam is a concept: care, ritual and cleanliness. All of the old being washed away. Skin feels smoother. The scent of neroli somehow mixing with the smell of clean, warm skin.
Old Faithful's Hammam moisturising serum carries the same idea. Apply a small amount to your face and it feels revitalised right away, you'll remember the feeling of Morocco and the cleanliness ritual of the Hammam.
Does it have a scent?
The subtle aroma of Sandalwood, Neroli, Bergamot & Cedarwood not only smells delicious. These natural essential oils will help condition & cool, while encouraging healthy cell growth. Boosting & revitalising your skin.