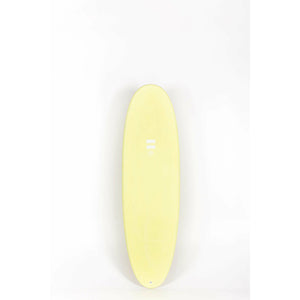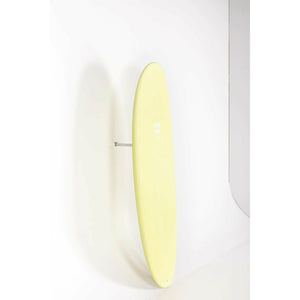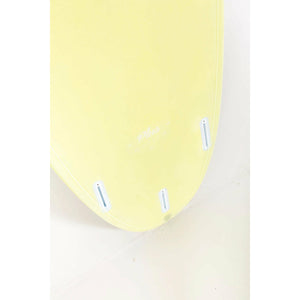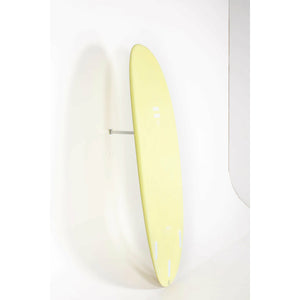 Indio Endurance Surfboards - 'PLUS' Banana / Carbon  - Endurance Epoxy
Dimensions: 6 ́6" x 22" 5/8 x 3" - 52 Litres
'The Wave Catching Machine: Versatility - Stability - Paddle Power - Thruster'

* Shipping available UK nationwide. Pay later and split payments with KLARNA or CLEARPAY also offered.
Description:
A shorter board with a long-board appearance, giving you the increased wave count but with greater maneuverability. The kick in the tail rocker makes this board turn like a shortboard. The nose rocker helps to avoid digging the nose on the take off and rails during bottom turns. While it's higher volume design gives you plenty of foam for wave catching, cruising and paddling.
This board is perfect if you want a relaxing session and don't want to hassle with the crowds and groms on the inside. It's greater volume gives you the edge, providing higher wave count.
Perfect for any level of surfer looking for a fun wave catching machine, allowing them to up their wave count.
Designed and produced by the renowned Pukas Surfboards of The Basque Country, using endurance epoxy lightweight construction. The Indio range from Pukas designs these endurance tech surfboards with epoxy resins which cover contemporised classics for everyone, focusing on sheer enjoyment and visuality. 
Art: "Banana Light"
Fins: *Fins NOT included'. Futures Fins System. Thruster / Tri-Fin Set Up

Epoxy Construction.
Proven Shapes
EPS fused cell core
Extra High Quality fiberglass Lay Up
Extra durable epoxy glass
Lightweight
Compatible with Futures Fins.