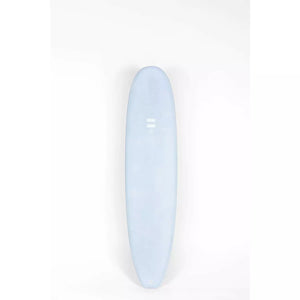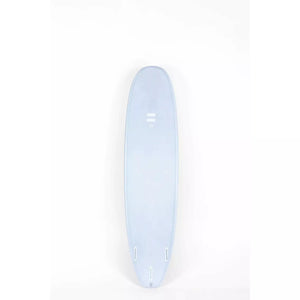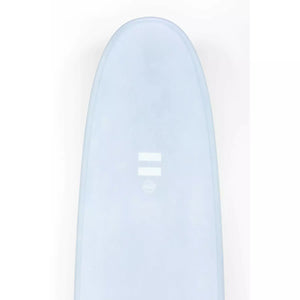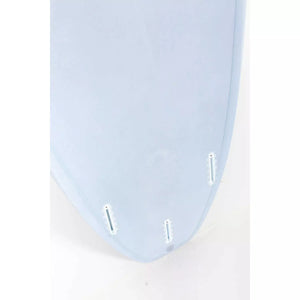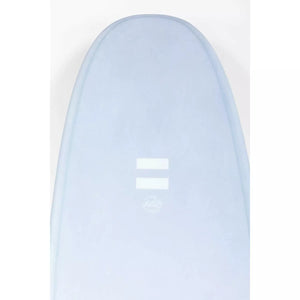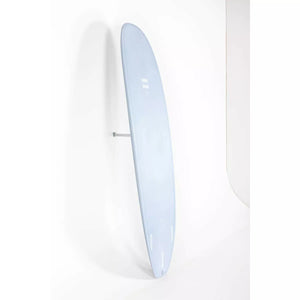 Indio Endurance Surfboards - 'MID LENGTH' Light Blue  - Endurance Epoxy
Dimensions: 7'0" x 21" 3/8 x 2" 7/8 - 49,40L
This surfboard is designed to maximize fun and progression. The shape is similar to a longboard but smaller and more maneuverable. You can walk on the board or just surf the midpoint.
It will perform wherever you stand thanks it's flat midsection rocker, tail rocker and 60/40 rails.
* Shipping available UK nationwide. Pay later and split payments with Klarna at the checkout also available.
Designed and produced by the renowned Pukas Surfboards of The Basque Country, using endurance epoxy light weight construction. The Indio range from Pukas designs these endurance tech surfboards with epoxy resins which cover contemporised classics for everyone, focusing on sheer enjoyment and visuality. 
Art: "Light BLue"
Fins: Tri 1 tab fins included. Futures Fins System.

Epoxy Construction.
Proven Shapes
EPS fused cell core
Extra High Quality fiberglass Lay Up
Extra durable epoxy glass
Lightweight
Compatible with Futures Fins.