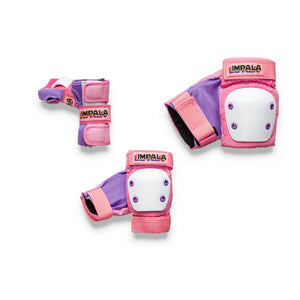 The Impala Skates Skates Adult Protective Pads Pack is ideal for keeping you safe from tumbles while on your skates, inlines or board. Helping keep you graze free should you go down, freeing you from the worry. Built from strong heavy duty nylon for durability, with soft behind the knee material and elastic straps for security and comfort. They feature Impala's wonderful retro inspired graphic logo too. The perfect gift to yourself or others to accompany Impala skates.
★ Adult protective gear including knee, elbow and wrist pads.
★ Includes: 2 x Kneepads, 2 x Elbow Pads, 2 x Wrist Guards.