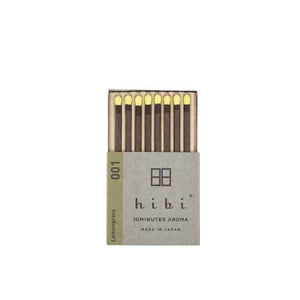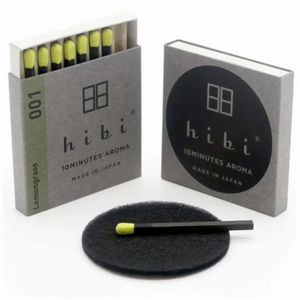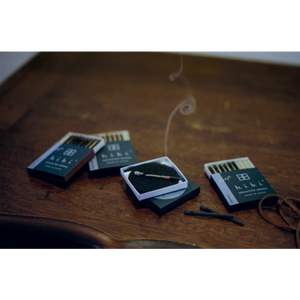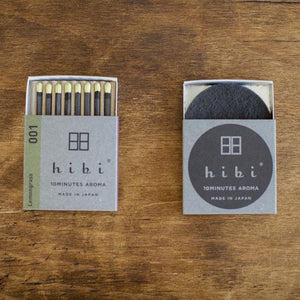 Refreshing Lemongrass incense gives an uplifting boost of scent which is reminiscent of holidays travelling through Asia.
Every match gives a 10 minute fragrance boost to any room.
How to Use
Take out a stick of Hibi and press its top tip against the brown rough surface on the side of the box (the side for striking) at an angle of 45 degrees and scrape it diagonally down to light it. Hold the stick at its mid-point as it might break easily if you hold the far tip of the stick to strike it.
Once lit, hold the stick in a slightly head-down tilted position, and keep holding it until the flame spreads to the incense part and the flame settles on its own. Lay the stick on Hibi's exclusive mat and enjoy the scent for around 10 minutes.