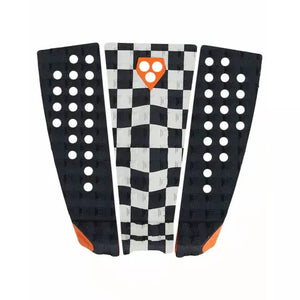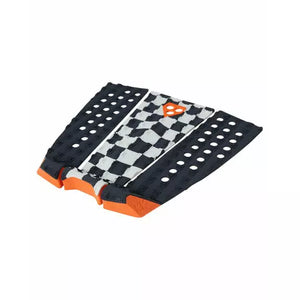 Signature colour way by the young, rock loving Aussie pro surfer and VANS team rider...Kyuss King.
Gorilla Grips use light weight EVA foam with ultra strength glue- Keeping the grip well and truly stuck to your stick. 
Gorilla grooves and sanded surfaces hold your feet in a vice-like grip, each groove and arch tailoring that gripping feel so you can jam your foot down and ride it like you mean it. 
Features 
Style: Three Piece Tail pad
Style: 3 Piece Tail Pad
Colour: Charcoal and White Checks
Material: Ultra Light EVA foam

Copper Head Arch Design

Double Square groove pattern
Sanded finish with plenty of cut outs for maximum grip
Block Wedge Bevelled Kick
Gorilla Grip uses high quality foam to make a tail pad that's lighter on your surfboard and easier on your skin. It's simple, they give you the best traction you can get. Enjoy the ride... buy a grip, make it Gorilla.