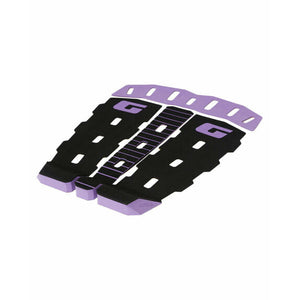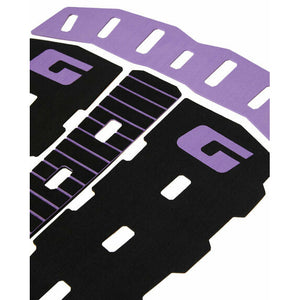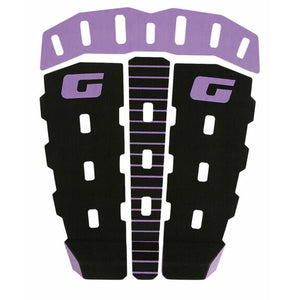 The 'Kick' Tailpad from Gorilla Grip is an amazing piece of heritage traction from the Aussie brand. Instantly recognised and having spawned imitations, but never bettered. Old school perforations matched with low profile arch bars and "Boomerang" strip to add extra grunt to your grip. 
Gorilla Grips use lightweight EVA foam with ultra strength glue; keeping the grip well and truly stuck to your stick. 
Gorilla grooves and sanded surfaces hold your feet in a vice-like grip, each groove and arch tailoring that gripping feel so you can jam your foot down and ride it like you mean it. 
 Features:
Lightweight EVA Foam
Low profile
3 Piece design plus boomerang extra
Custom Groove pattern
Medium Kick
Flat arch bar
Gorilla Grip uses high quality foam to make a tail pad that's lighter on your surfboard and easier on your skin. It's simple, they give you the best traction you can get. Enjoy the ride... buy a grip, make it Gorilla.