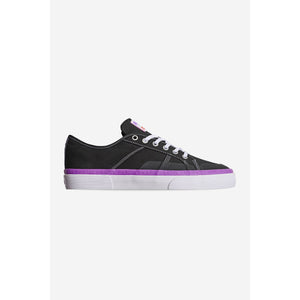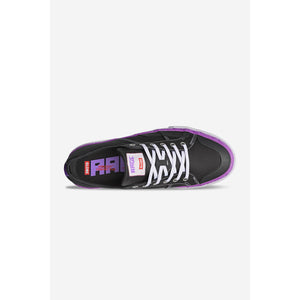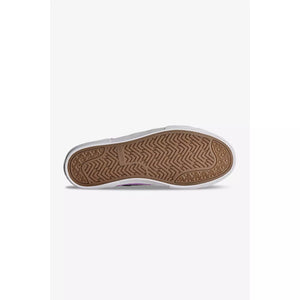 The Surplus in Black/White/Rage is a utilitarian vulcanized skate silhouette featuring Globe's Shockbed™ insole for impact control and Super-V™ outsole for enhanced grip and board feel. Also featuring a reinforced rubber toe cap and extended foxing tape for enhanced protection and a flattened vamp for a sleek, low silhouette.

The Rage Surf Grip team hit up Globe to make a shoe because they are in the traction business and they felt the only way to get a grip on land was to make their own shoe! As many of the Rage team also skate they wanted to make a shoe that was good for cruising in but also looked nice at the beach and in the pub. They incorporated the sharp edges and extreme traction of their surfboard grips with Globe's timeless style and comfort for your enjoyment.
Materials
• Waste2Wear Canvas & Recycled Mesh upper
• Shockbed™ insole
• Super-V™ outsole

Key Features
• Rubber Ollie Patch - enhances robustness of the foxing tape, providing more protection against the griptape of the deck.
• Shockbed™ insole - provides superior rebound protection and impact control for the life of the shoe.
• Super-V™ outsole - it's been designed with grip, smooth flex and long wearing durability in mind.