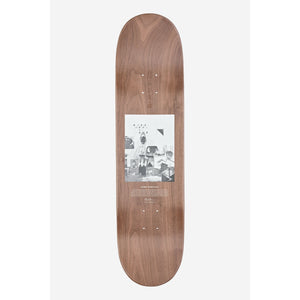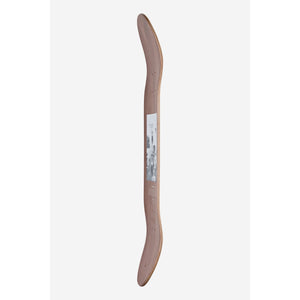 Specialty Walnut veneer decks featuring iconic art extending the legacy of Charles and Ray Eames. The Eames Silhouette 8.25 in Hang-It-All features Full concave and is constructed from Walnut + Resin-7 Canadian maple. The top of this 8.25" walnut and Canadian maple deck features the story behind the Eames "Hang-It-All", designed by Charles & Ray Eames, in 1953. These decks are individually boxed and include wall hangers for easy mounting.
This is an authentic product from Globe and the Eames Office. Eames, Eames Office, the Eames Signature, and Eames Office logo are trademarks of Eames Office, LLC
© Eames Office, LLC, 2022 / All rights reserved.
Materials
• 8.25" x 32" x 14.25"wb

• Walnut + Resin-7 Canadian maple

• Full concave

• Matte deck finish exposing walnut wood beneath

• Laser-etched details

• Story-driven top art