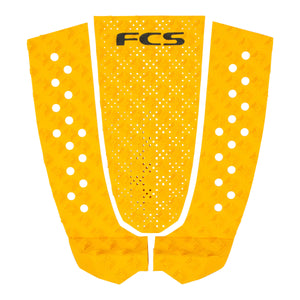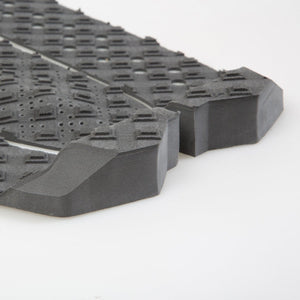 FCS T-3 Eco Traction
The new FCS Eco Traction marries the considered design of FCS' popular T-3 surfboard traction with materials sourced from nature.
Overview
Made from sugarcane-based bio-foam, the popular FCS T-3 surf traction pad has been reconstructed for sustainability with the same trusted performance you expect from the essential 3-piece grip.
Focusing on comfort, support and increased grip on your surfboard, FCS Traction keeps your foot connected to the board so you can push hard against your fins for maximum speed and drive in the surf.
Features
Made with sugarcane bio-foam
3 piece surfboard tailpad
Double diamond groove & double square groove
Coffin arch bar for hold
High tail kick for drive and hold
Sanded surfaces for enhanced grip
Perforated for extra resistance