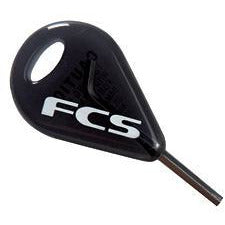 This simple yet strong FCS Surf Fin Key is an absolute must have for any surfer. Enabling quick and easy securing and loosening of your FCS fins. We would  recommend always having at least one spare at all times!
Suitable for FCS and FCSII fin systems which use grub screw and allen key.
Please note: The small plastic handle colour on the allen key may vary. They come primarily black or white.