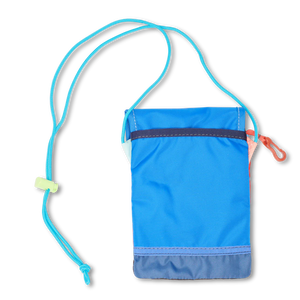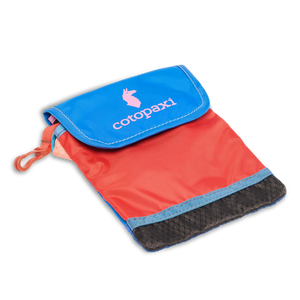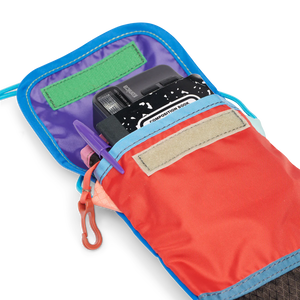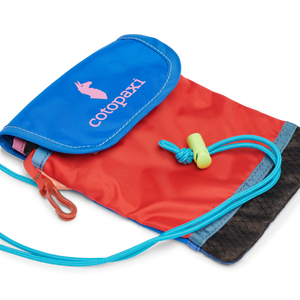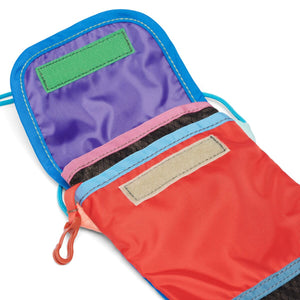 The Maigo Neck Pouch from Cotopaxi is easy to take on and off, comfy to carry, made from repurposed materials, and perfectly sized for the essentials. It ticks every box and is a breath of fresh air with it's ethos and colour. A no fuss, essentials only carrier.

*Each one is unique! Treat yourself to a wonderful surprise. Alternatively you contact us for individual options. The Del Dia series from Cotopaxi repurposes remnants from production lines that would otherwise go to waist; so each piece in this series of luggage and accessories is a one off.
Features
Front and back accessory pockets
Security closure strap
Adjustable carry strap
Specifications
7 x 5 in (18 x 13 cm) 

.3 oz. (8 g)

Repurposed nylon fabric
Factory
This product is produced in the Philippines by Cotopaxi's principal pack maker—a factory committed to fair labor and environmentally sound practices. Known for producing best-in-class technical items like the Allpa, this factory also partners with Cotopaxi in reducing fabric waste through their repurposed Del Día Collection.