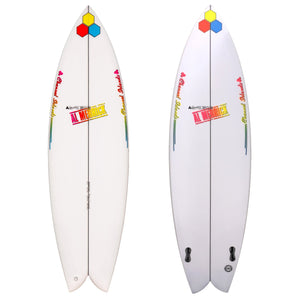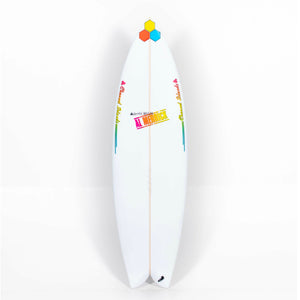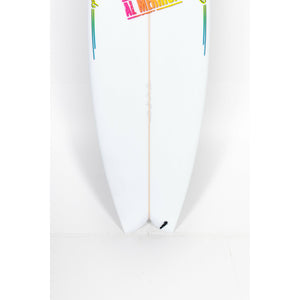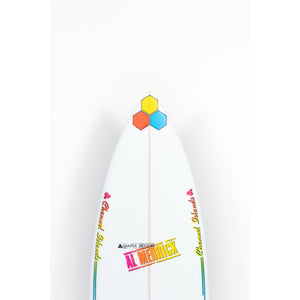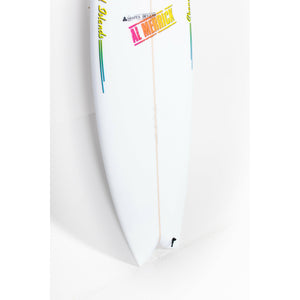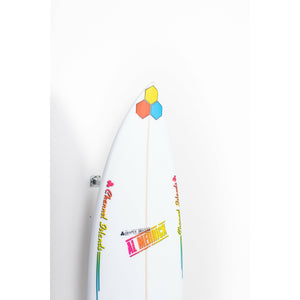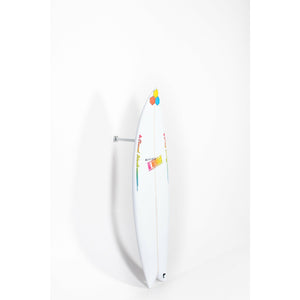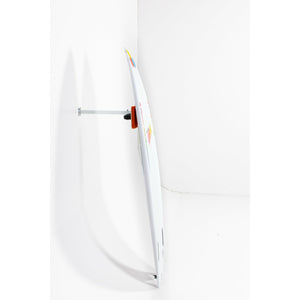 The Channel Islands 'FishBeard' is pure business in the front and all party in the back. A performance twin by nature it blends the best of modern performance boards with contemporary twin fin ideals. Get forward on this user-friendly board and drive from the center and you'll have all the speed and flow you always desired. Step back on the tail to engage the fins and rails, which provides you hold, pivot, projection and the freedom to rip as hard as ever. To keep the party going, Channel Islands dug into the archives and found some vintage mid-80's, fluorescent logos and recreated CI's iconic layup from that era.
Channel Islands / Al Merrick

'FishBeard' - Twin Fin Surfboard

FCS II Fin System, fins not included

GPU (Polyurethane Foam + Polyester resin) glassing

Volume: 30.7 litres
Parker Coffin said it first: "A NeckBeard 2 would work sick as a keel-fin fish!" This set Britt Merrick of Channel Islands to go to work redesigning the back half of the NB2 template and rocker, paired the board with the CI Keel Fins, giving birth to the FishBeard.
For maximum performance, Channel Islands recommend pairing the board with AL Merrick Keels or similar. Hiatus offer a range of modern performance keels and upright twin fin set ups from the likes of Futures, Captain Fin Co or collaborative fins from Album with brands such as True Albums or Alkali. There are plenty to choose from and experiment with. Plus leashes and deck grips too.