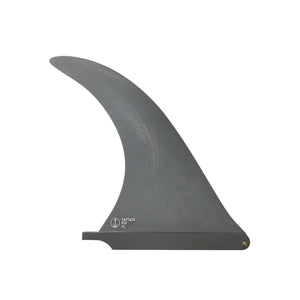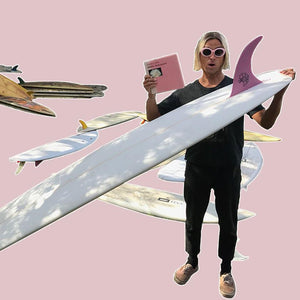 Captain Fin Alex Knost Sunshine Fin 10"
Template: Raked—swept, raked template with a thin tip for responsive logging.
Ideal Board: Longboards.
Construction: Fibreglass construction.
A sweeping template, thin tip and a masterclass in it's design, the Alex Knost Sunshine 10" longboard fin has a responsive spring that feels amazing in pintail and squaretail longboards and logs.
| | |
| --- | --- |
| Fin Specification | Size |
| Area | 40.1" |
| Height | 10" |
| Base | 7.6" |
| Foil | 50/50 |
A single fin box is most common on longboards, midlengths, eggs and classic single fin surfboards. and is the most traditional fin configuration. Turning with a single fin is a little more limited, meaning single fins are ideal for fast, straight shot surfing or smooth lines. Single fins will provide stability, control, and predictability to your longboard, midlength, egg or classic single fin surfboards. Longboard single fin boxes are long and allow you to move the fin forward for a looser feel, or further back for more control.
The sweep, or rake, is how far the front edge of a fin arcs backwards. Rake or sweep angle is a measurement that determines how far back the fin curves in relation to its base. Fins with a small rake (large offset) help propel the board, are very stable and predictable but are not ideal for making sharp fast turns. On the other hand, fins with a large rake angle and a small offset will allow your board to have a tighter turning radius, but are more "squirrelly" and playful.
The base length of the fin is the widest point of the fin, and sits flush with the board once installed. This length can affect how the board will respond to turns. Longer fin bases create trajectories for water to go past - so your surfboard will move faster. If you want to make sharp turns, however, look for a shorter fin base length.