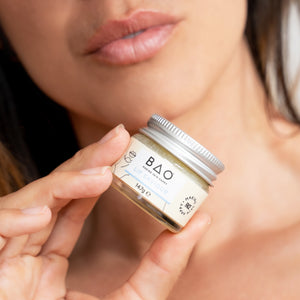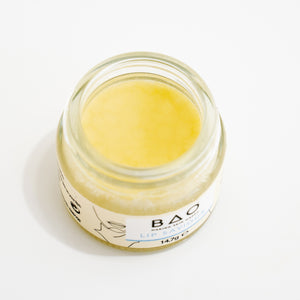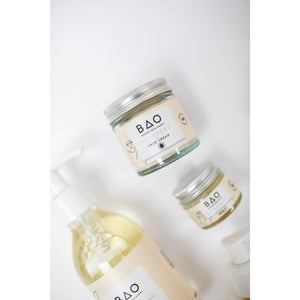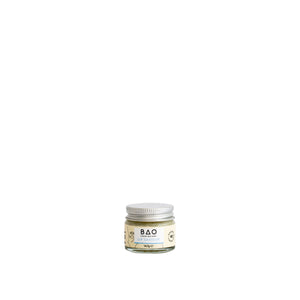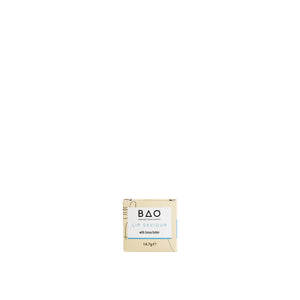 Lip Saviour with Organic Cocoa Butter
PACKAGING
After offering it in a plastic tube, my customers asked for it in a glass jar. So now your Lip Saviour comes in a glass jar with aluminium lid. BUT remember it is also THREE times bigger than it's little lip tube version.
PRODUCT INFO
14.7g
A beautiful lip balm that helps to nourish, soothe and repair your lips.
HOW AND WHEN TO USE
Use throughout the day to nourish, protect & repair the skin on your lips.
𝙱𝚎𝚝𝚑'𝚜 𝚃𝚒𝚙 𝚏𝚘𝚛 𝙷𝚊𝚙𝚙𝚢 𝚂𝚔𝚒𝚗 // 𝚄𝚜𝚎 𝚝𝚑𝚎 𝚋𝚊𝚌𝚔 𝚘𝚏 𝚢𝚘𝚞 𝚗𝚊𝚒𝚕 𝚝𝚘 𝚛𝚎𝚖𝚘𝚟𝚎 𝚊 𝚕𝚒𝚝𝚝𝚕𝚎 𝚋𝚊𝚕𝚖 𝚏𝚛𝚘𝚖 𝚝𝚑𝚎 𝚓𝚊𝚛.
FULL INGREDIENTS
Theobroma Cacao (Cocoa) Seed Butter*, Prunus Armeniaca (Apricot) Kernel Oil*, Rhus Verniciflua (Berry Wax) Peel Cera.
*organic ingredient 80% organic ingredients and 100% natural origin of total.
Certified Vegan Skincare, Certified Organic Ingredients, Natural, Cruelty-Free + Handmade