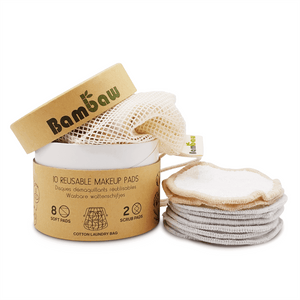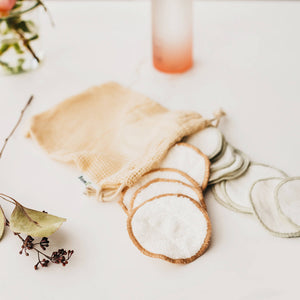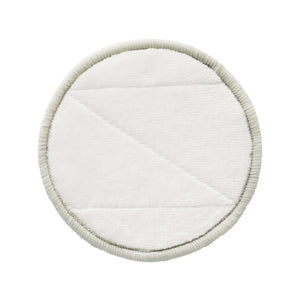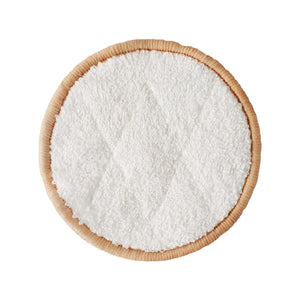 The bamboo makeup remover pads are designed to be soft and durable. They make it possible to avoid disposable cotton pads.
The set includes soft and scrub makeup removal pads. The scrub pads are perfect for cleaning off tenacious products and exfoliating the skin. Whereas the soft pads are great for sensitive areas like the eyes and everyday makeup. On any given day, these reusable makeup remover pads will meet your make-up removal needs.
What's in the Box?
Bamboo makeup remover pads:
- Scrub terry pads (80% bamboo, 20% cotton)
- Soft velvet pads (60% bamboo, 20% cotton 20% polyester)
- Cotton bag for washing and storing
Composition
Bamboo

Bamboo fiber is a natural and soft material. It also has impressive absorption qualities.

Cotton

Thanks to its texture, cotton is an excellent exfoliating base to rub and clean your skin. Cotton is perfect for the scrub terry pads. They contain 80% of bamboo rayon for better absorption qualities and 20% cotton for the exfoliating base.

Polyester

Not only does polyester increases the makeup pad lifetime, but it also offers softness while removing makeup. The velvet pads contain 60% of bamboo fibres, 20% of cotton and 20% of polyester to ensure a smooth and non-irritating touch.