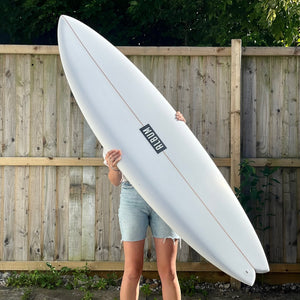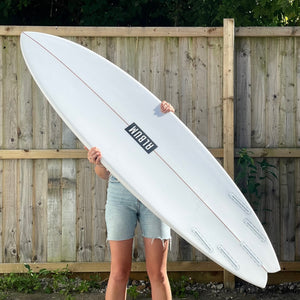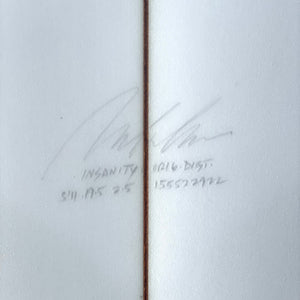 As the one and only performance-style shortboard Josh Kerr needs, the Insanity is the most versatile, modern surfboard in ALBUM's line. Bring it to life in smaller surf with a twin fin + trailer set-up or a quad fin set for a good-wave tube-shooter. As a guide, if needed, ride it 1-2 litres more than your shortboard and an inch or two shorter. Of course personal experimentation is fine. Go with a swallow tail for your daily driver in every day surf or a round pin for a step-up when the waves get better. The ALBUM Insanity features low-entry rocker for speed, hidden foam under your chest for paddling and wave count, plus retro beak nose, combined with modern rails, bottom contour and exit rocker.
Album INSANITY Surfboard 
Dimensions: 5'11" x 19.5" x 2.5"
Tail: Swallow Tail
Volume: 33 litres
Californian Made - Hand shaped & signed by Matt Parker. These particular custom boards are that little bit special. While all Album are finished by expert crafts people in their workshop, these ones are hand finished by Matt Parker himself.
Custom ALBUM Logo Placements
Album 'Built to Last' glass 6+4/6oz
*Pay later / split payments with Klarna or Clearpay. *UK Wide Shipping *International Delivery available on request.